Although they have been around for a long time, the modeling straps have returned to be successful among the female public, this is because they are sold with the aim of helping to define curves and lose weight.
As modeling straps have different types of models and fabrics, however what they have in common is that they all compress the entire abdominal region around the waist, helping to shape and reduce its size with proper use. So today I came to give you a tip. In the FeelinGirl store you will find the most diverse types of straps.
Modeling strap benefits
Do you wear a brace?
The straps really help to shape and reduce the size of the waist. In addition, the use of a modeling belt is essential after a surgical intervention in the abdomen, such as liposuction and abdominoplasty.
The proven benefits of the modeling belt are:
Help to reduce the waist: When used correctly (without understanding the internal organs), the brace can help to make the waist thinner.
Improves posture: When using the abdominal belt every day, you will notice that your body is no longer curved. In this way, the posture takes on a uniform and straight shape.
Contribute to post-surgical recovery: The brace aims to offer a better recovery and with less discomfort, protecting the operated area and thus helping to achieve effective results. With its use the skin gains more firmness, the posture remains upright and what better, the modeling belt will stiffen the abdominal region that was shaped by the surgical procedure.
FeelinGirl is having a super promotion on the sweet sweat arm trimmer, and It's an exclusive fitness accessory that's engineered to enhance your workout and help reduce the size & appearance of your thighs & lift your Butt!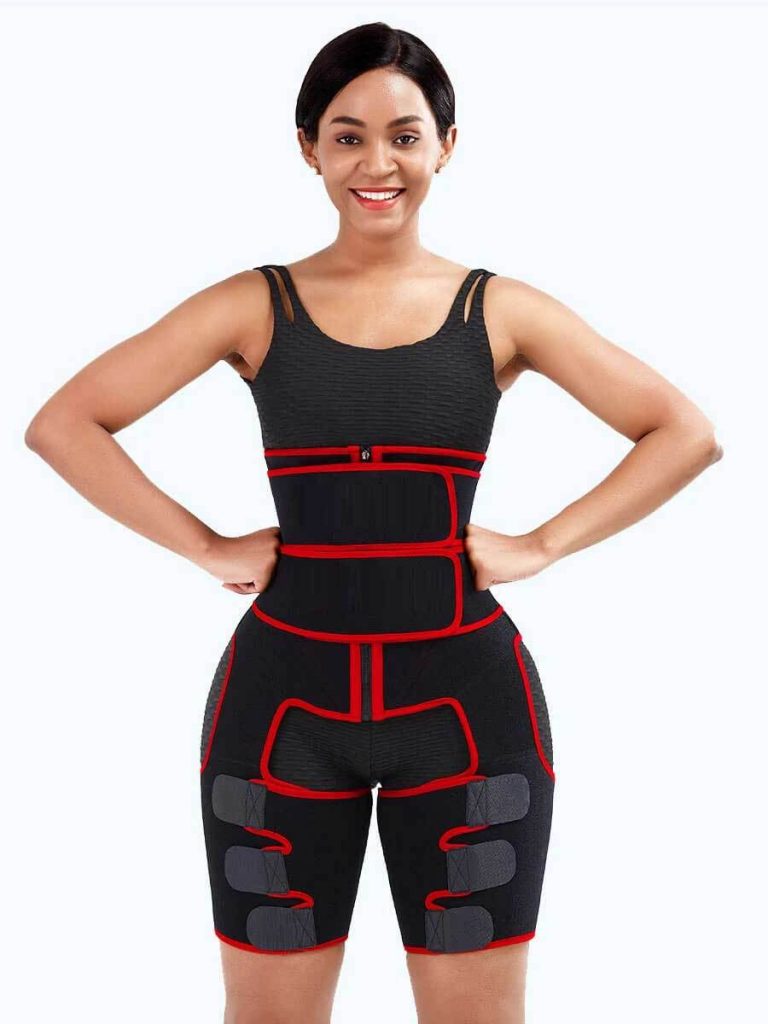 It is possible to find the modeling straps made with different types of materials, such as satin, acetate, acrylic, polyester and nylon. However, regardless of material or size, it is essential that the person feels comfortable using the brace.
Nothing to buy a much smaller number than yours and to be suffering all the time. Of course, the modeler serves to model the body, but it must also provide skin breathability and lightness in us.
The plus size shapewear bodysuit is a modeler for the classic body. The structure is similar to that of a bathing suit and, generally, it is made of a thicker fabric, which compresses the skin. Often, there is a bowl to model and support the breasts, giving more prominence to the neckline. The back is in a swimmer shape, so as not to appear with blouses or more open dresses.
It is very easy to buy at the store, but if you need any help just tell me. I hope you enjoyed the post.